New interior design: The Iconic Penthouse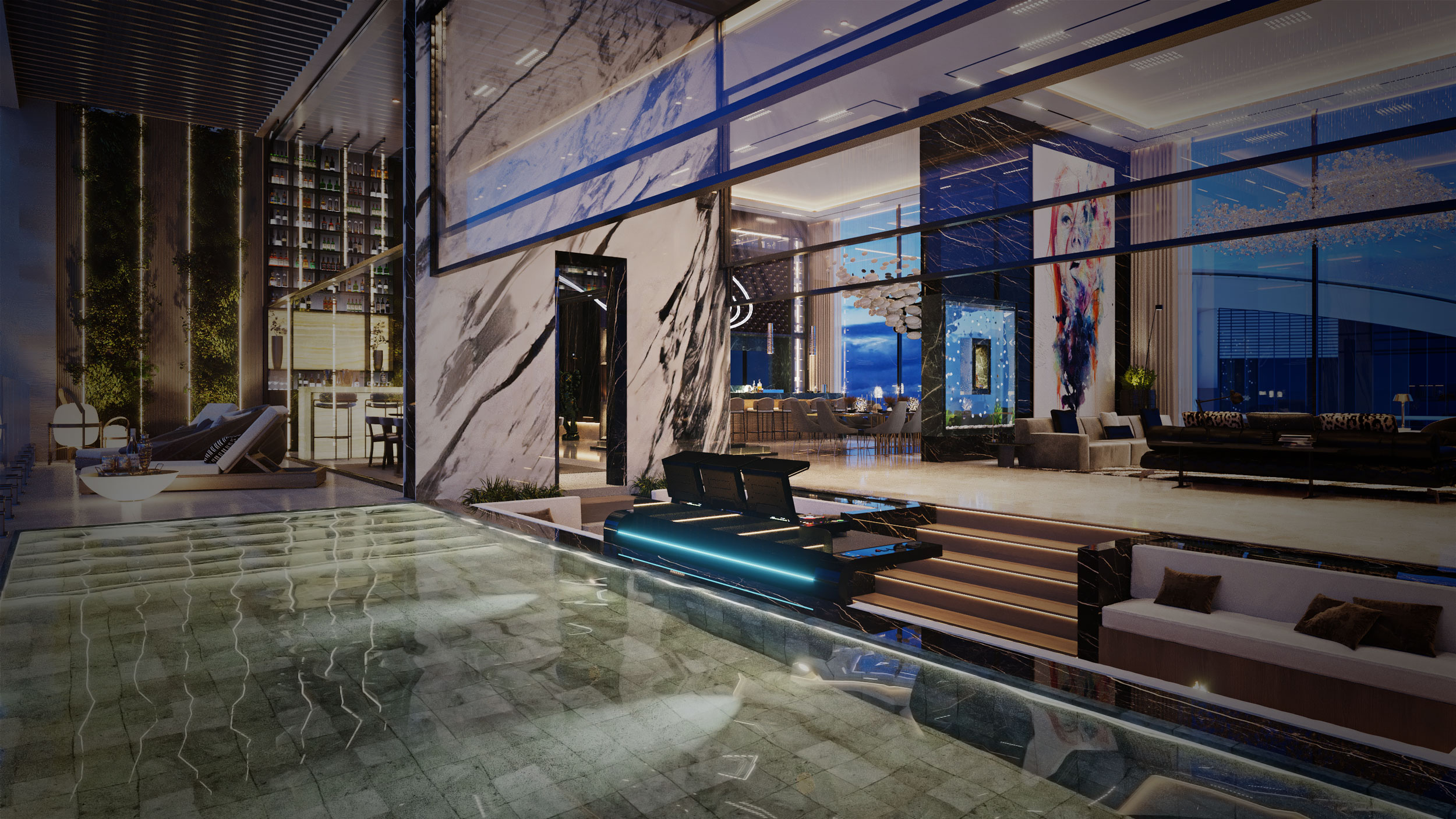 This is one of our star projects of this year, and we are delighted to share with you the images of this spectacular Penthouse Duplex of +2000sqm. Its design includes a ground floor for social use with intercommunicated lounges, guest bedrooms, terraces, cinema and swimming pool. A more private first floor with a large master bedroom, spa with wet areas and hairdressing area and finally a service quarters area. Located in Aykon Tower, one of the most prestigious buildings in Dubai.
In our interior design team we always want to go one step further, and in this case we can proudly say that we have not only exceeded the client's expectations, but we have exceeded our own.
The Iconic penthouse is an absolute reflection of our client's personality, with a great combination of marble, colours and textiles, which give life to each of the rooms. A unique character that leads you to feel different emotions as you walk through the spaces and admire every detail and the combination of materials that have been carefully selected together with the furniture, art and lighting.
We really wanted to share this project with you. From this link you can see all the information about The Iconic Penthouse.
Infinitum is not the limit.