B8 Architecture artistry is limitless : Nok Home showrooms worldwide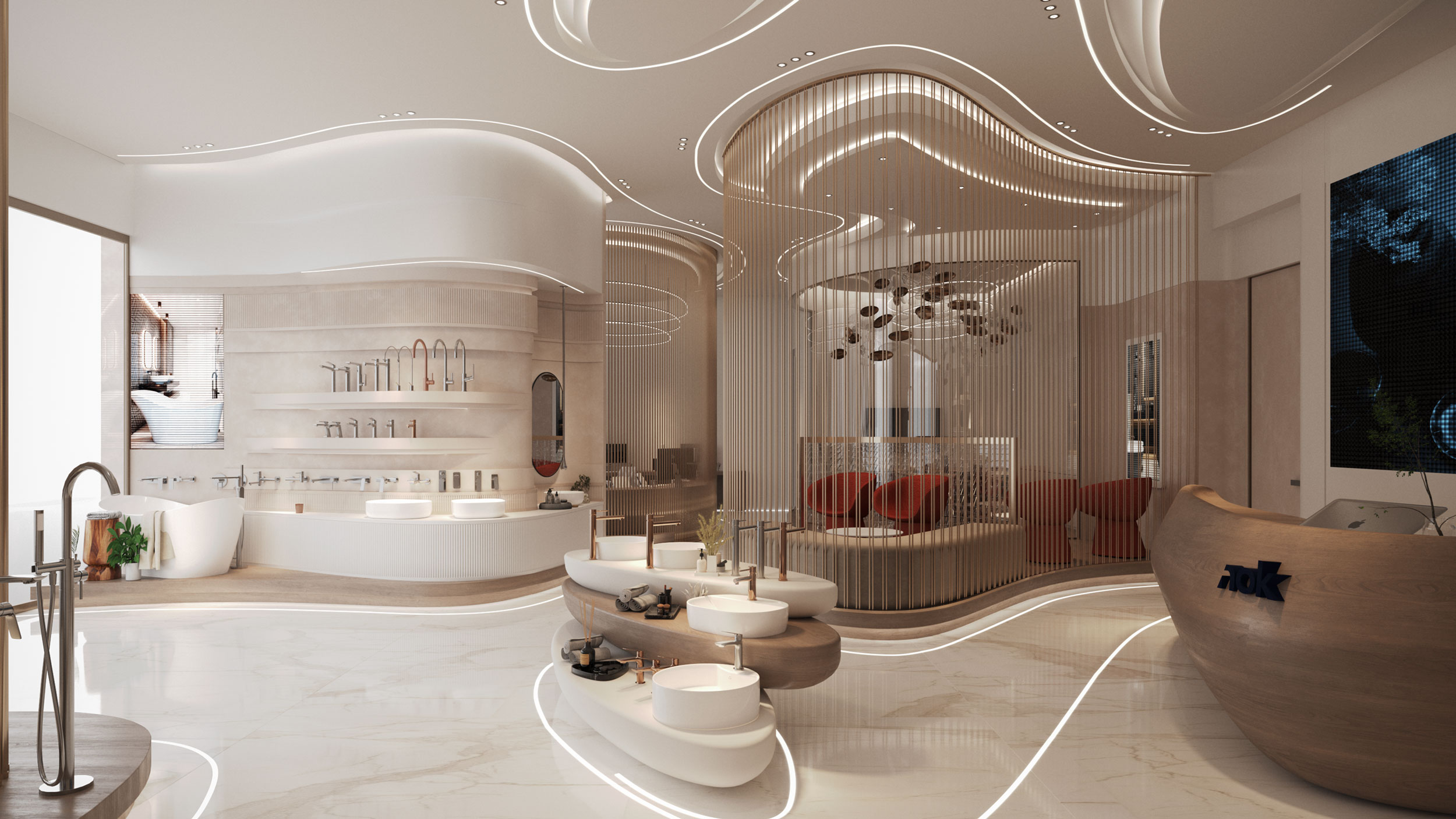 We are thrilled to share our latest architectural endeavor. Our exclusive partner Nok Home trusted us to set a highlight in the way people experience Nok bathroom collections worldwide. B8 designers poured all their creativity and expertise into this project, infusing it with iconic ideas that seamlessly create a harmony between quality, comfort and design.
With passion and purpose Nok Home collections embrace quality, precision and excellence that set the extraordinary direction in bathrooms interior design worldwide. Nok prime bathroom experience starts here in Dubai (UAE) and reaches KSA, USA and SPAIN with exclusive showrooms in each spot coming soon.
At B8 we put effort in people rather than goal…a unique projects arise when friends trust you all their passion, dedication and ask to create an immersive experience to their customers. We have created a space where Nok visitors can not only see the products, but also feel the essence of the brand and truly understand the craftsmanship behind each piece.
Have a look and please you eye: NOK HOME