Luxurious Innovation: Signature Villa Unveiled in Palm Jumeirah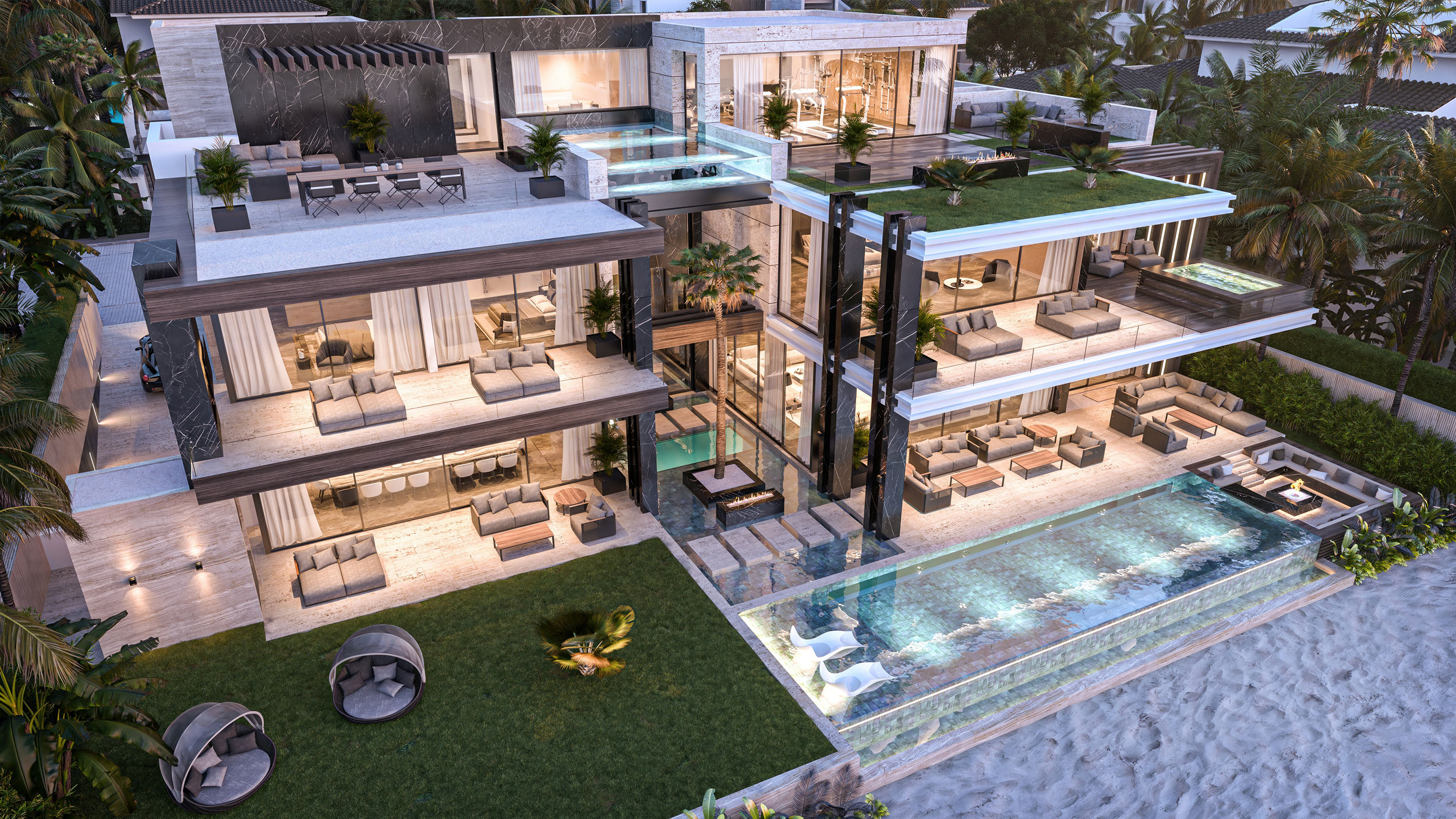 Introducing the striking 5-bedroom Signature Villa by B8 Architecture on Palm Jumeirah's Frond N. This exceptional home harmoniously blends luxury, innovation, and family-friendly features, delivering an unmatched living experience.
Approaching the villa, your gaze is drawn to the captivating indoor sculptural slide, visible from the street. Linking the kids' bedrooms and the basement games room, the slide adds a playful touch.
Spanning four levels, the villa offers abundant amenities for relaxation and entertainment. The basement includes a spacious four-car garage, cinema, games area, spa, staff quarters, and back-of-house convenience.
The ground level welcomes you with inviting guest rooms and a main living room connected to the kitchen through a captivating water feature. Glass flooring provides a unique view of the rooftop pool.
This level also boasts a service kitchen, office, and powder room, fostering a harmonious blend of formal and family spaces.
The first floor features interconnected kids' rooms with the sculptural slide and a lavish master bedroom with a unique outdoor shower.
The villa's rooftop is a haven of fitness and relaxation, housing a gym and serene lounge area with panoramic views.
B8 Architecture's new villa design is a true masterpiece, effortlessly merging luxury, innovation, and design, offering comfort, style, and entertainment—an exceptional residence for those seeking an extraordinary lifestyle on Palm Jumeirah.
If you want to see more about this amazing project, you can visit the project in this link.