B8 Architecture in Beverly Hills Magazine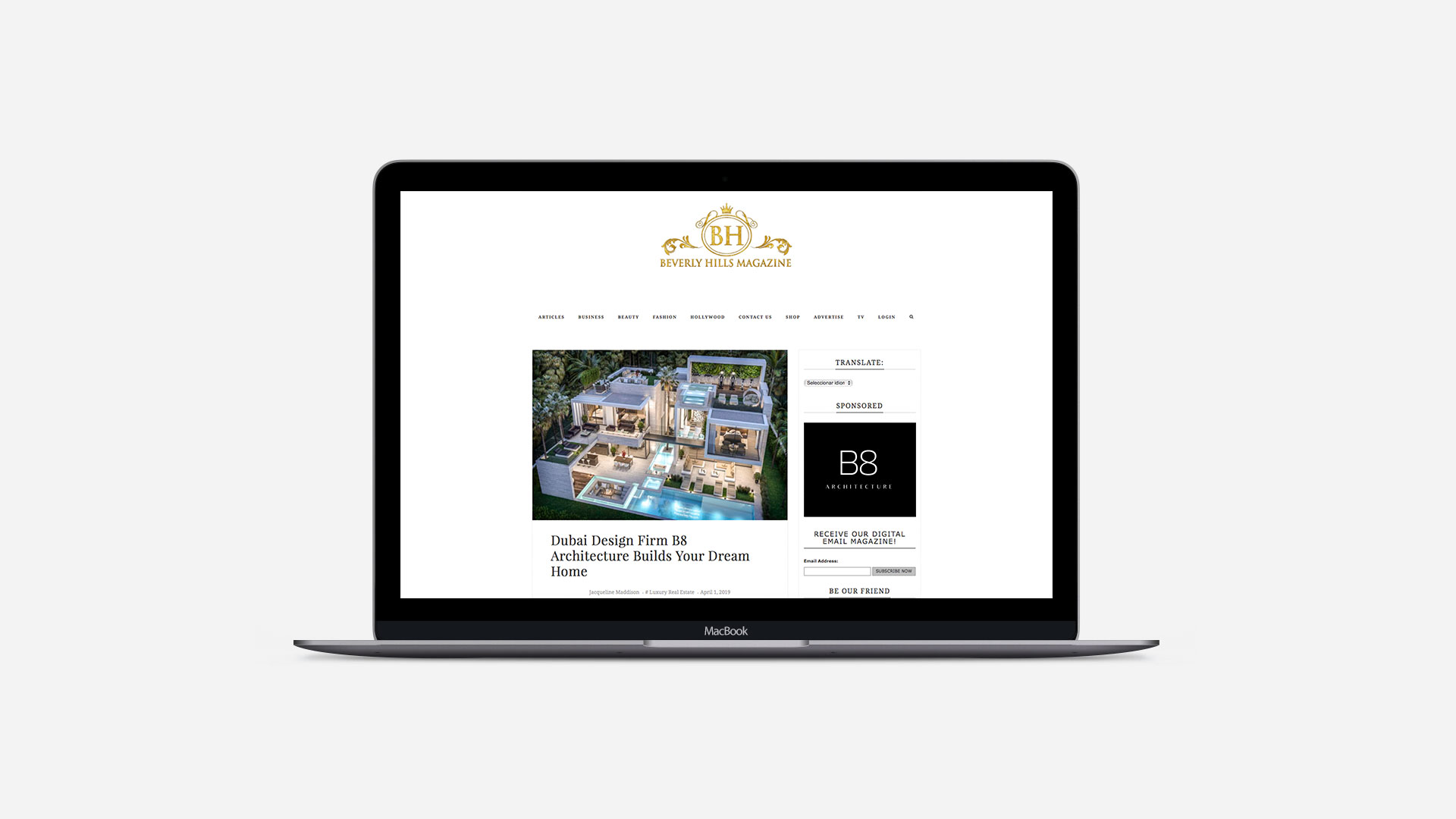 Beverly Hills Magazine is the official magazine of the famous city of Beverly Hills, California.
The April issue they have chosen us and echoed the launch of B8 Architecture, our NEW Architecture and Design company based in Dubai and Spain but tackling projects around the world.
With more than 71 projects (worldwide) in 2018, our architecture and design venture is beginning to achieve a lot of recognition in the international market and we are absolutely sure that we will continue to take the front pages of other press and media releases abroad where we are currently developing projects of great importance.
We are a team of dreamers ready to make your dreams come true, that's why we are convinced that INFINITUM IS NOT THE LIMIT.
Click here to see the full post.