Emirates Hills – Coming Soon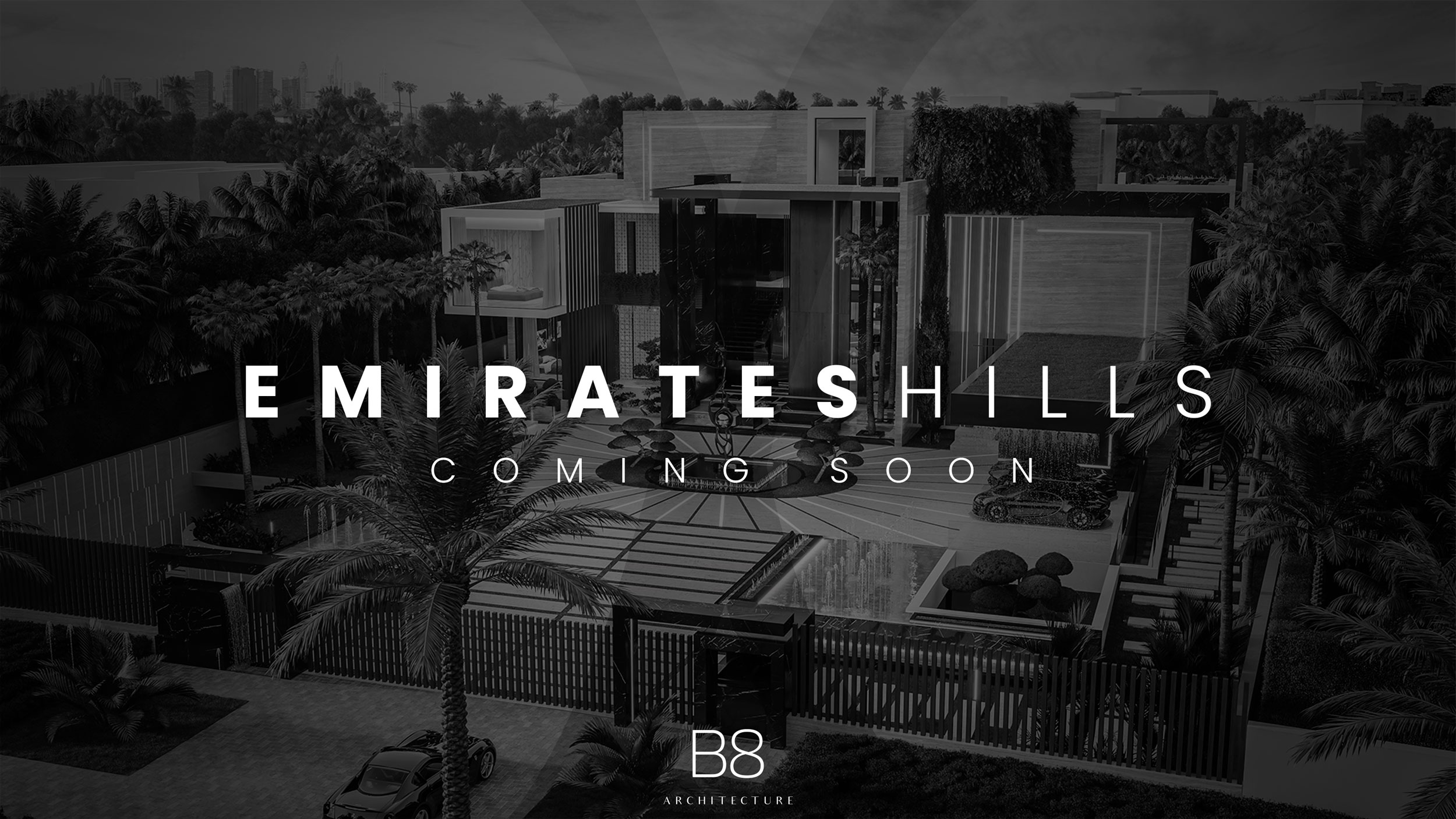 B8 Architecture is very excited to announce that one of the most important projects of our portfolio is taking shape and is getting closer to become a reality.
Talking about Emirates Hills is talking about one of the most exclusive areas of Dubai, where this spectacular mansion takes place. This outstanding villa, comprising 6,300 sqm distributed in 4 levels and 7 bedrooms, will soon become a reference in the city and everyones dream house.
Our B8 Architecture team, is not only in charge of the integral architecture and interior design of this project, but also of the Project Management services in collaboration with K8 Building Solutions, who is doing a noteworthy job together with Palace Group (Main Contractor) so that the construction of this mansion reaches (and exceeds) the expectations of our client (IMZ Holding).
We look forward to showing you the evolution of Emirates Hills, and hope to be able to publish the finished project very soon.
INFINITUM IS NOT THE LIMIT.