Happy 50th UAE National Day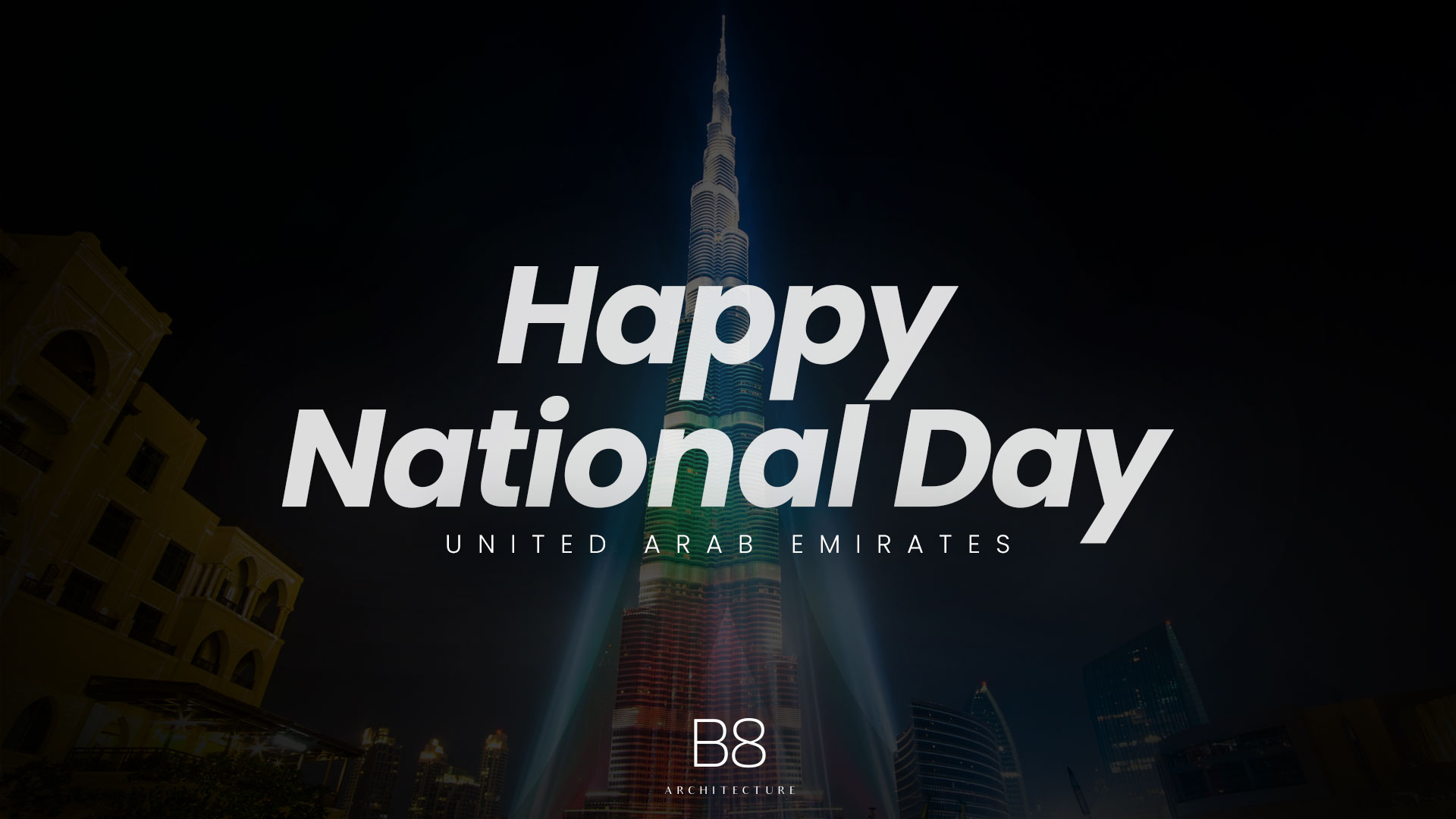 To our valued customers, it's UAE's 50th National Day and B8 Architecture is beyond proud to celebrate it with all of you.

In case you need to communicate with us during the celebration days, our branch in Spain will be open as usual for the General Online Consultations available however our Dubai branch will be closed during the holidays and we will be back on Sunday December 5th.

Wishing you a happy 50th UAE National Day.

For online queries, please send us email to weare@b8architecture.com or message call to +971 50 501 7091.