Elegance Redefined: Villa Amaya in Palm Jumeirah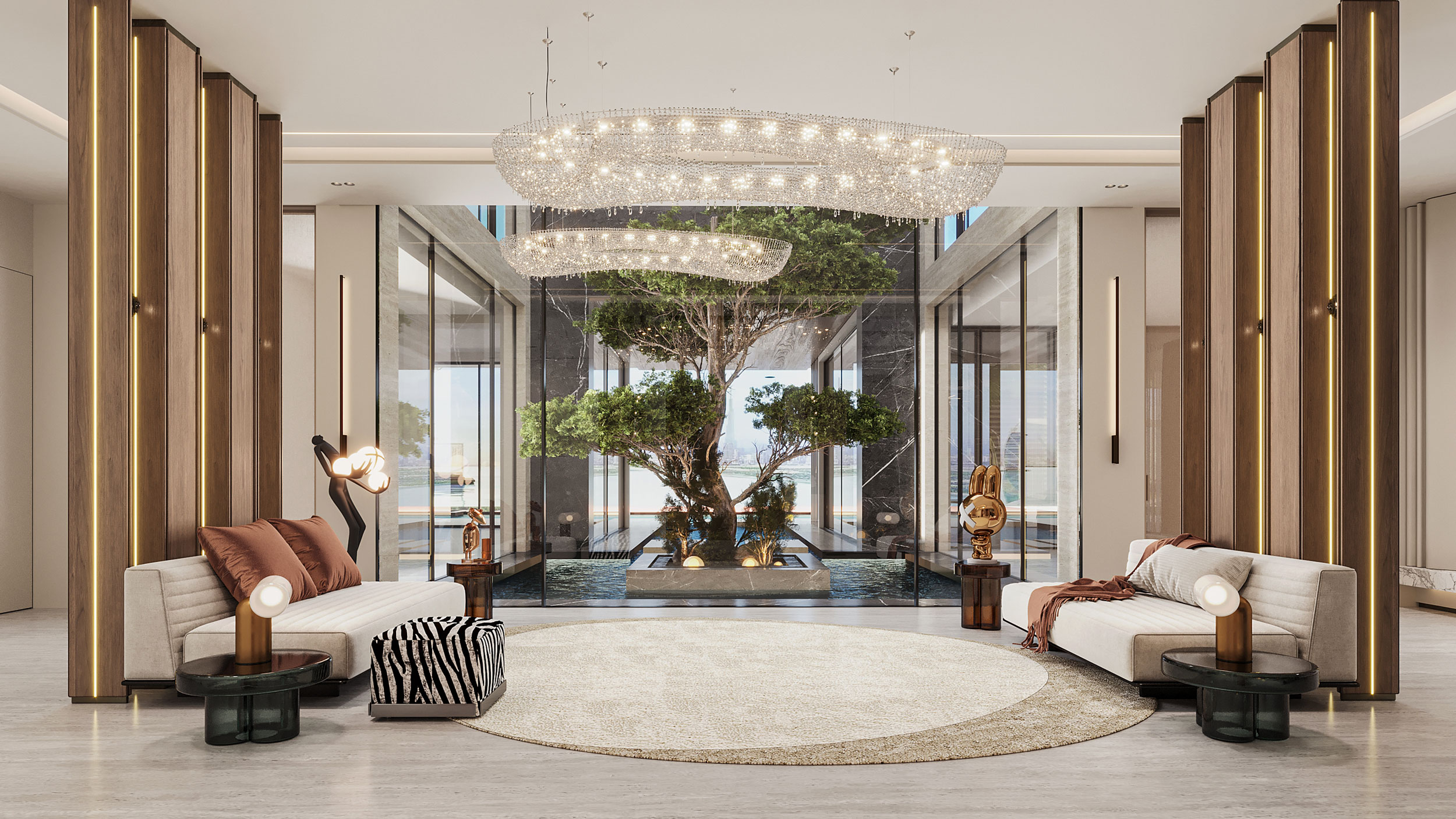 Step into Villa Amaya, where luxury and artistry intertwine in the heart of Palm Jumeirah. At B8 Architecture, we present a masterpiece of interior design that redefines elegance and comfort.
This is not just a home; it's a living work of art. With its white marble and wood accents embracing the space, Villa Amaya offers a breathtaking entrance that's just the beginning of the experience.
The heart of this oasis is a dream kitchen seamlessly connecting to the living and dining areas, where warmth and luxury harmoniously intertwine. Modern art and green plants infuse freshness into every corner, and the stunning staircase, wrapping around a transparent panoramic elevator, is a masterpiece in its own right.
The master bedroom is a sanctuary of serenity and style, featuring gray marble walls, wooden paneling, and mirror details. Soft touches of leather and textiles make every nook cozy and contemporary. Exclusive materials combine with white Calacatta flooring, pendant lamps, and artwork, creating a luxurious atmosphere.
Experience luxury and artistry redefined at Villa Amaya on Palm Jumeirah, where every detail is a design statement.
If you want to see more about this amazing Interior Design project, you can visit the project in this link.