Beyond Ordinary: Palm Jumeirah's Unique Villa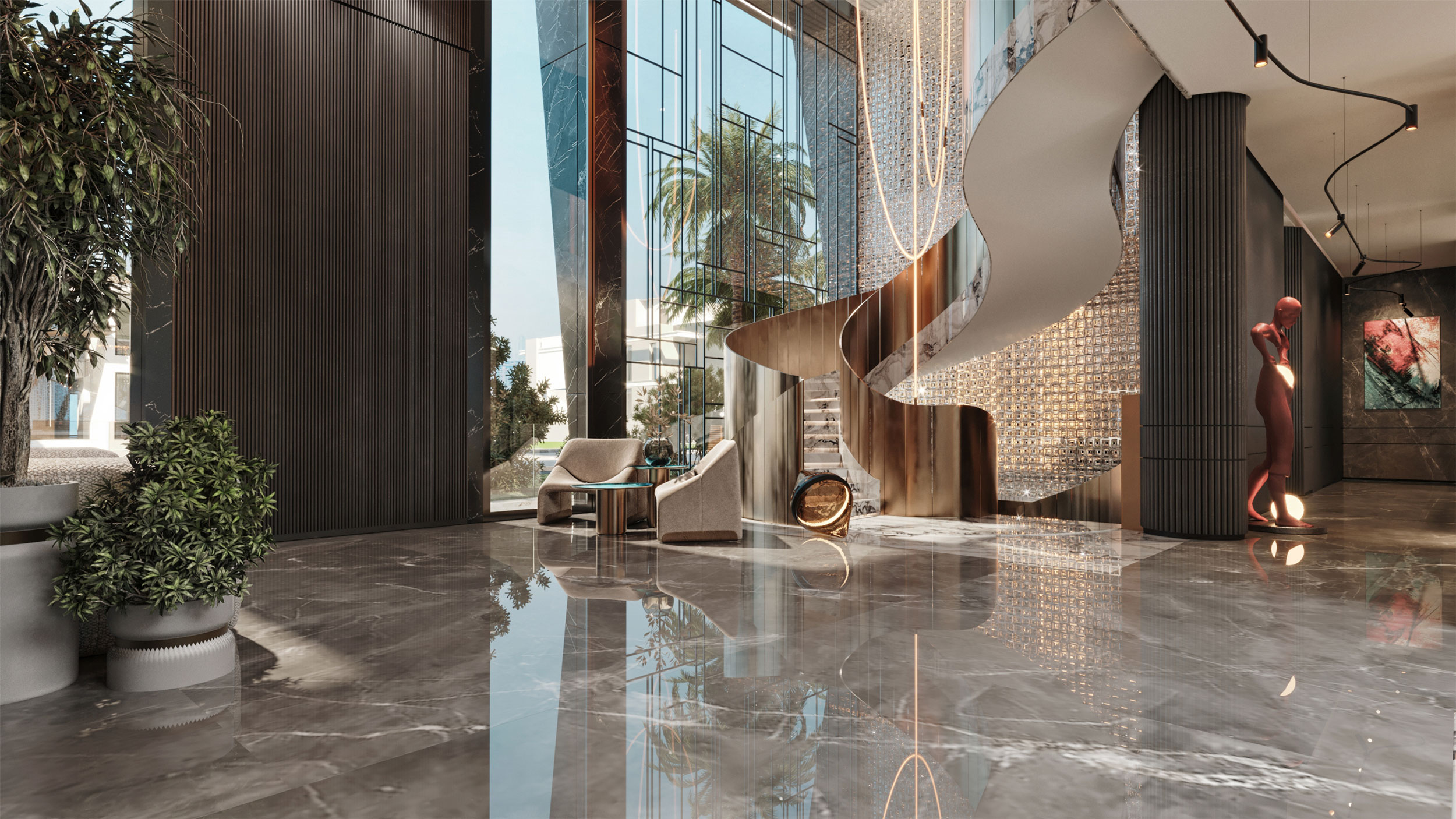 In the world of interior design, there are projects that break free from the confines of convention and elevate the art to new heights. Our latest masterpiece, Palm N-19, situated in the exclusive Frond N of Palm Jumeirah, Dubai, is a testament to this philosophy.
At its very core, Palm N-19 defies the norms of typical residential architecture. It boldly forges its own path, beginning with the majestic brass balustrade that graces the staircase, a departure from the commonplace glass railings.
This project is a fusion of art and functionality. Natural stones in varying hues and textures, complemented by brass metals, mirrors, and the exquisite crystal adorning the staircase wall, create an ambiance of transparency and reflection, a mesmerizing symphony of illusions. Floor-to-ceiling windows and doors allow the breathtaking surrounding landscape to seamlessly merge with the interior, culminating in a design that is nothing short of elegance personified.
In an era where the need for a tranquil and uniquely private living environment has never been more apparent, Palm N-19 shines as an oasis of serenity amidst the urban hustle and bustle. What truly sets this villa apart is its uncanny ability to transcend boundaries and ignite the imagination, opening doors to endless possibilities.
Palm N-19 is more than just a house; it is a work of art, a sanctuary, and an invitation to explore the extraordinary.
If you want to see more about this amazing Interior Design project, you can visit the project in this link.