Kristina Bråteng in Design Marbella Magazine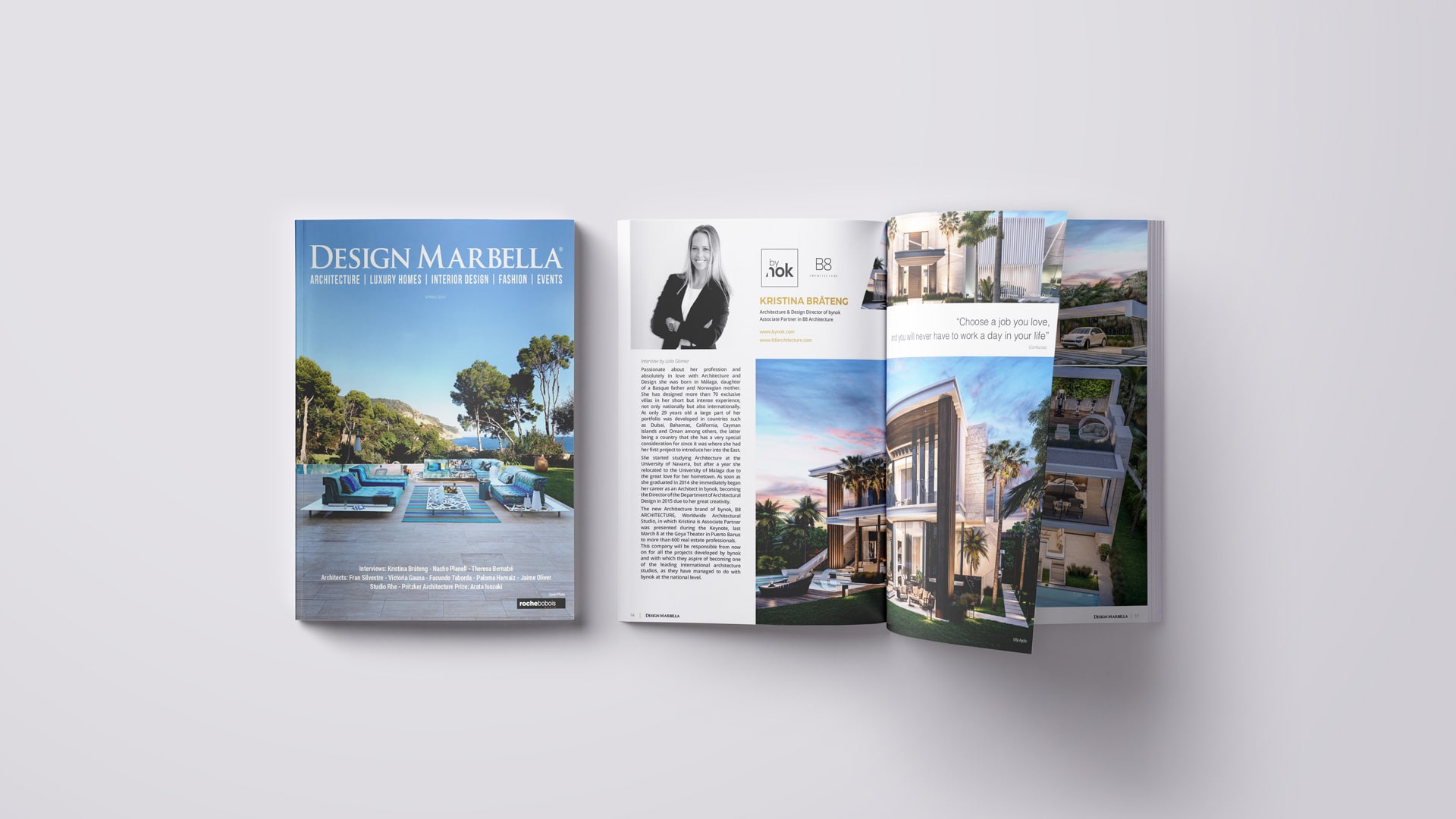 Choose a job you love and you will never have to work a day in your life…
And Kristina Bråteng, our Architecture & Design Director can definitely say she is one of the lucky ones doing what she loves the most!

As soon as she graduated in 2014, she immediately began her career as an architect for Bynok and she enjoyed every moment of it specialising in design for luxury properties.
Since childhood she loved travelling around the world and manifested a lot of interest in other cultures which have in the end influenced her decision in choosing a career as an architect.
Together with the B8 Architecture team, whose headquarters and main office are based in Dubai, Kristina is strongly believing in making an impressive appearance on the international market like the Emirates, Africa, America, Asia and Europe.
To see the full article where she is talking about the evolution of architecture in the last few years and her new exciting projects around the world please visit the link below or read more about it in Design Marbella magazine.