Noor Villa Interior Design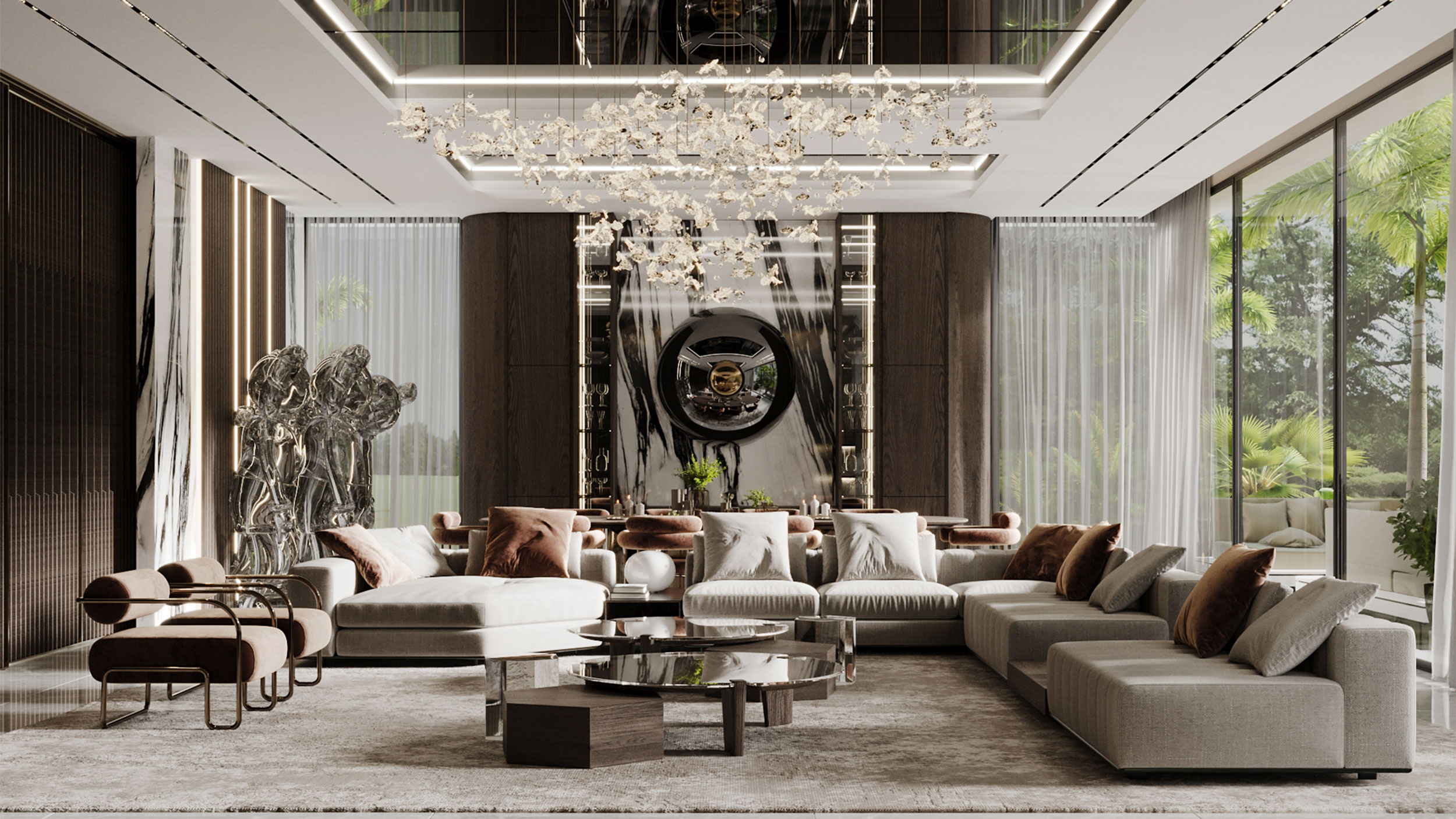 There is not a better way to start this year than sharing with you our latest ID project, an spectacular villa located in one of the most exclusive areas of Oman.
Noor Villa is a modern luxury villa which integrates both inside and outside, materials, visuals and sensations. A very harmonious design that aims to give peace and calm to those who inhabit it, but without leaving that luxurious touch that characterizes us so much.
Marble and wood are the two fundamental elements, contrary to each other, but complementary in any room to maintain a balance between the glamorous and the warm feeling that clients asked for.
You can see the complete project in our portfolio and explore the design of this beautiful villa!