We are the Best Interior Design Company of the year for the MEC awards!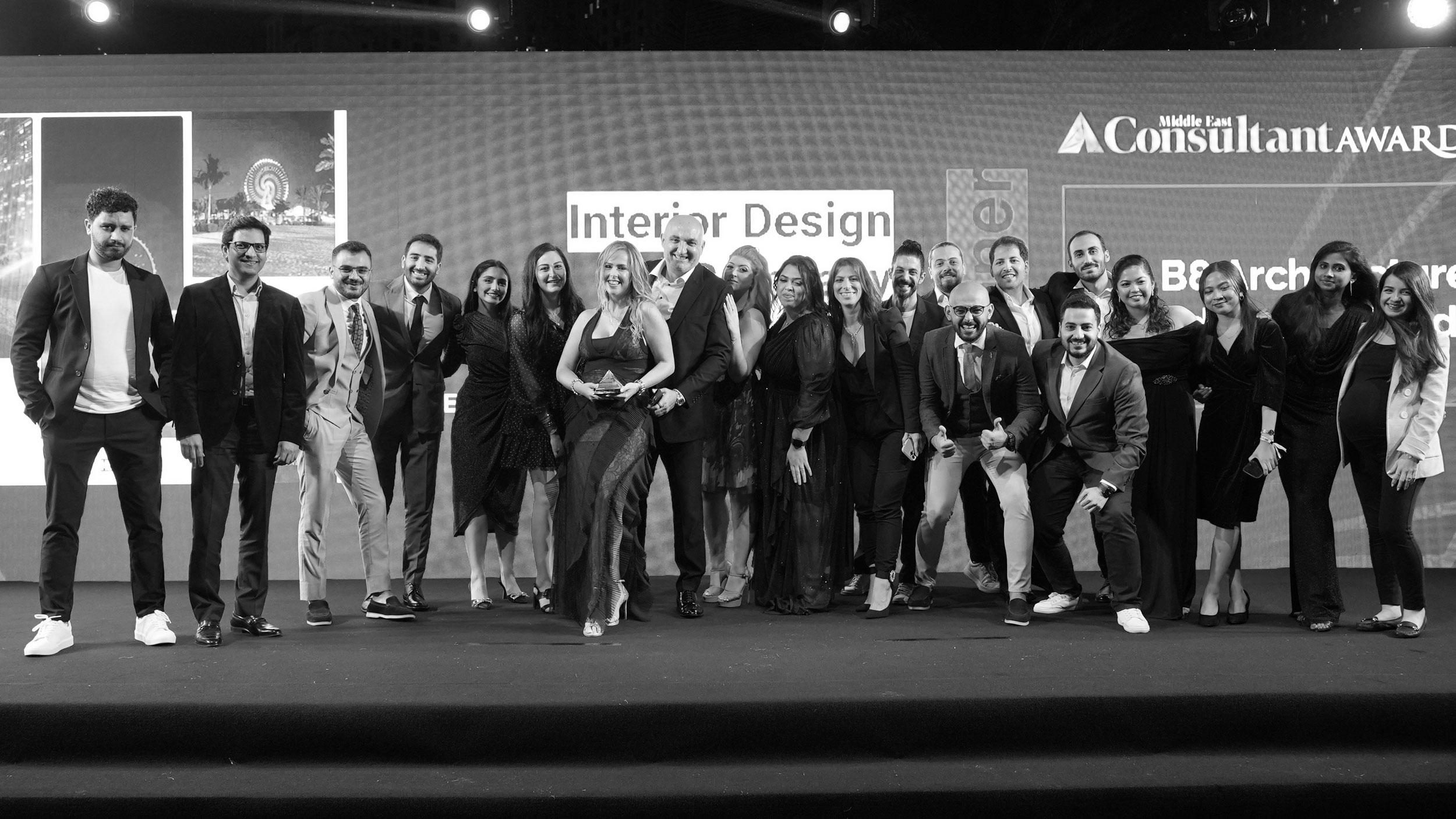 We could not be happier!
A few days ago we announced that we had been selected in two categories at the Middle East Consultant Awards 2022.
Well, last Wednesday on the 7th the ceremony took place, in which the whole B8 team had an incredible evening, with a spectacular ending: We have been the winners of the award for Best Interior Design Company of the Year!
We don't get tired of saying it, this kind of news makes us set new goals every day, and above all, we love our work the most.
We end this news with a selection of photos from this incredible night. We hope you like them!
We would like to thank all the MECAwards organization for the special treatment they have given us.
INFINITUM IS NOT THE LIMIT.