Villa Claudine: Surrounded by Nature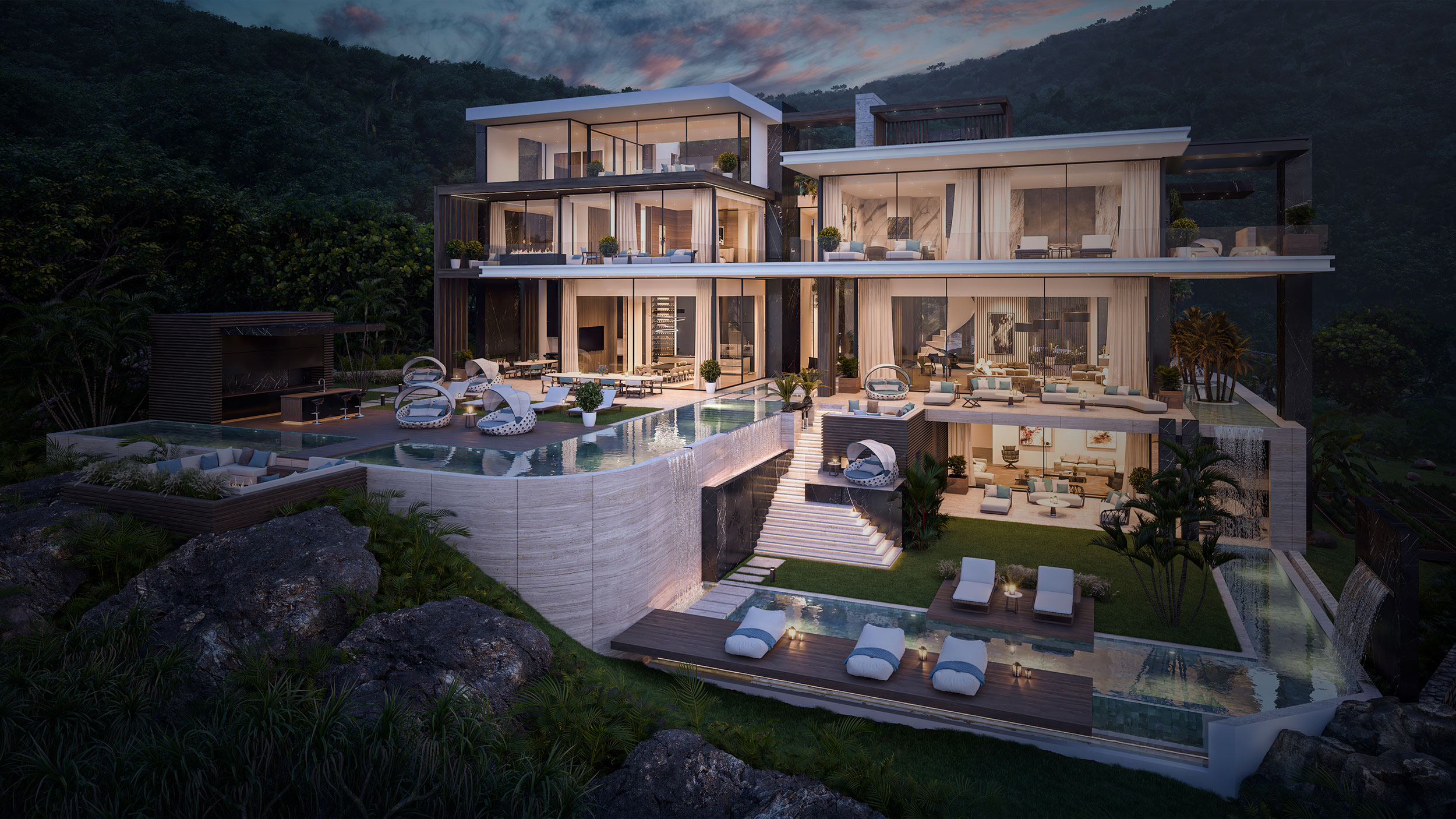 Villa Claudine is an ambitious project, the result of integrating the nature into architectural design, configuring functionality and luxury with noble materials such as white/black stone and wood, using a contemporary and clean formal language. The architect usually finds inspiration in the world that surrounds us: shapes, volumes, art, music, nature… A fundamental premise for this design was that nature needs to have a main role, the garden must generate a magical landscape to be combined with the architecture, removing the interior – exterior limit and creating a unique and wonderful space. Beauty comes from nature without artifice, a breath of sensibility, flora and fauna, water, earth, rocks and topography, all of these elements have magical ability to awake the five senses and leads you to a fantastic dimension.

This villa is located in Mahe (Seychelles), a wealthy enclave on the top on the hill. The design aims to be vanguardist, creating a nice contrast with the impressive nature that surrounds it. Playing with volumes, raising large hangovers, creating a light and shadow game with many details as water features, outdoor areas design, carefully studied landscape…
Villa Claudine stands on a magnificent plot characterized by an interesting slope that allows the basement to open directly onto the garden, resulting in an impressive 5 bedroom villa with some 1,000m2 of living space.

You can see the full project in this link.
INFINITUM IS NOT THE LIMIT.