B8 Architecture triumphs in ACD Awards 2022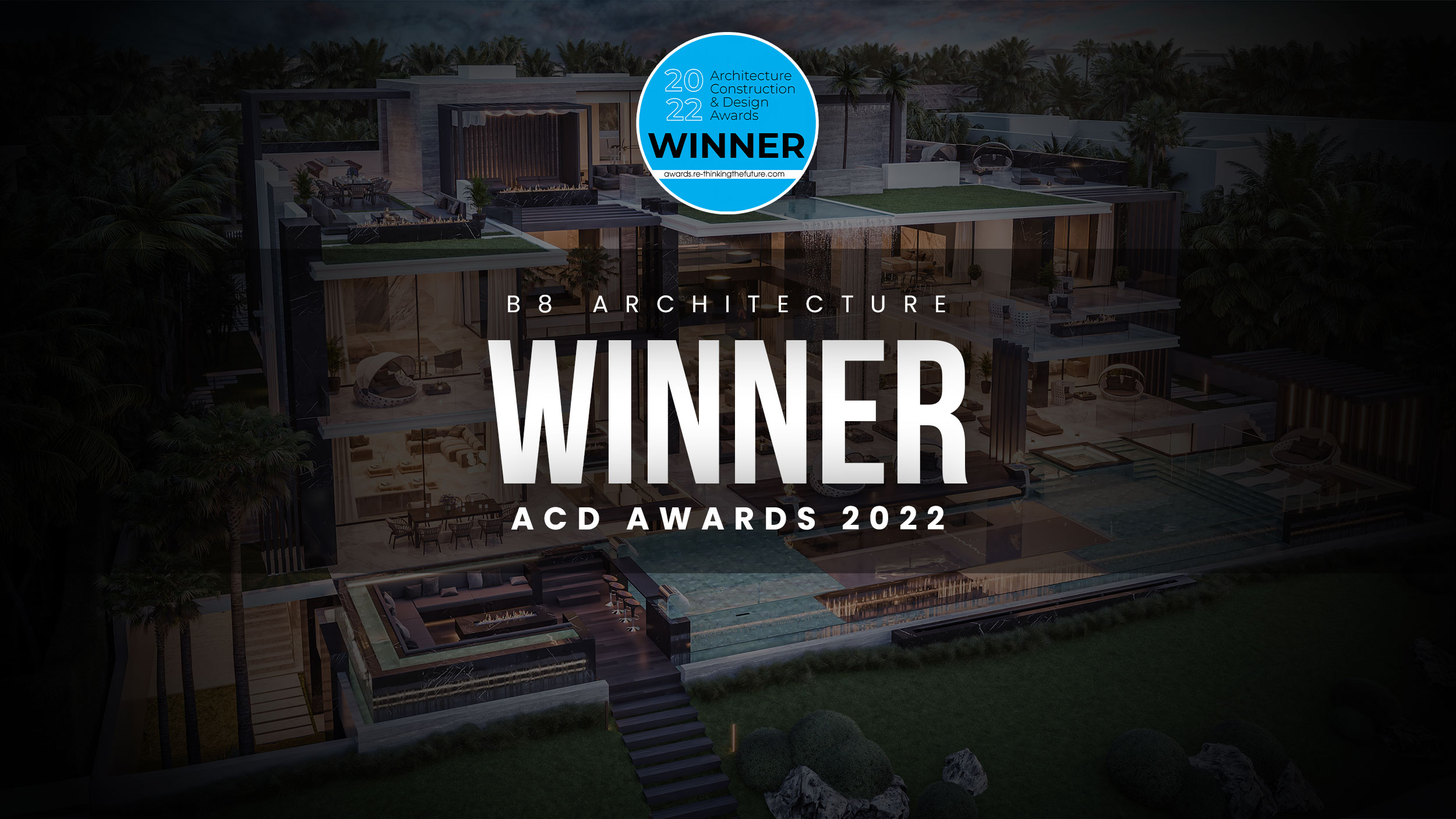 This last month of December we come with very good news: we have swept the Architecture, Construction & Design Awards 2022.
Our work philosophy is to achieve, above all, the total satisfaction of our clients, and this is something that we must accomplish, always, printing our style in each project and giving special attention to every detail.
These awards give us a more objective perspective that we are doing things right, that all the work and enthusiasm we put into our projects are worth it, and above all, give us extra energy to face the year 2023 with a lot of strength and desire to continue making the dreams of our most demanding clients come true.
For more than a decade, Rethinking the Future has been a leading organization committed to providing an international platform to not only recognize and acknowledge design talents from all over the world but also to celebrate and share the knowledge created through a plethora of awards, events and academic dialogues in the field of architecture and design.
Rethinking The Future Architecture Awards 2022 offers more than 50 award categories, including concept and built categories under Architecture, Interior Design, Landscape Design, Product Design, Exhibition, and Urban Design.
In these 2022 awards, we have received first prize in the following categories in which we have participated:
We have also been finalists in the following categories:
We hope that the coming year 2023 will be full of new illusions, new projects, and new challenges to achieve. We trust that this news will keep coming and share it with you.
We are sure that the best is yet to come!
INFINITUM IS NOT THE LIMIT.