We have been shortlisted for MEC Awards 2023!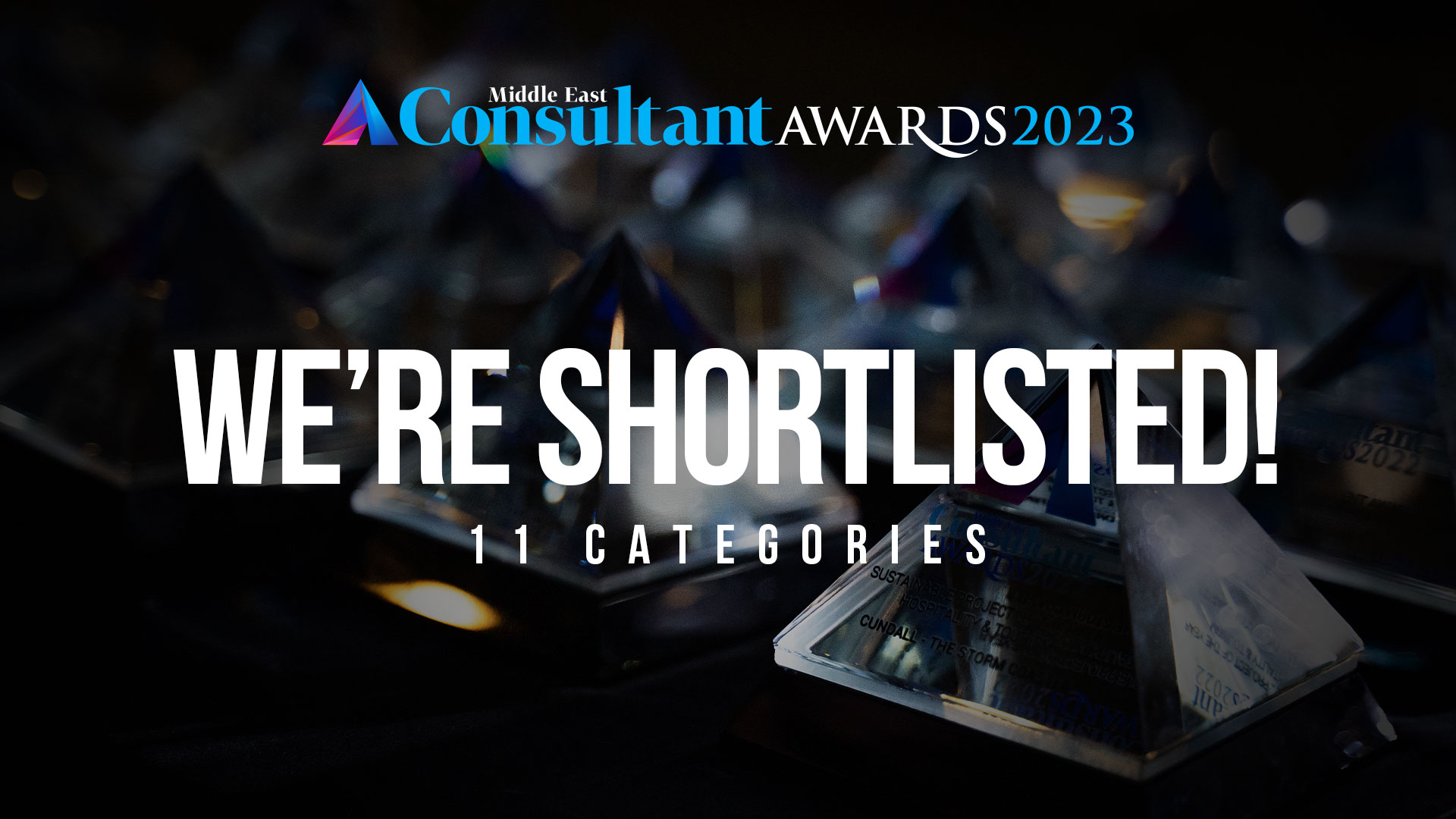 Today is an extraordinary day for us at B8 Architecture as we proudly announce that we have been shortlisted for the highly coveted Middle East Consultant Awards 2023, one of the most prestigious competitions in the region. This accolade serves as a testament to our unwavering commitment to delivering exceptional architectural services to our clients.
We are thrilled to reveal that we have been shortlisted in a remarkable 11 categories, a true reflection of our team's dedication, creativity, and unparalleled expertise. This recognition not only solidifies our standing in the industry but also motivates us to continuously push the boundaries of architectural innovation. The categories in which we have been nominated have been the following:
Company of the Year.

Architectural Company of the Year.

C-Suite Executive of the Year.

Gender & Ethical Employment Champion of the Year.

HR + Wellness Champion of the Year.

Interior Design Company of the Year.

Metaverse Architect of the Year.

Project Management Company of the Year.

Project of the Year – Residential & Commercial.

Structural Engineering Company of the Year.

Sustainable Consultancy of the Year.
B8 Architecture is a dynamic and enterprising company that thrives on attracting and nurturing the best talents across the globe. We firmly believe that exceptional results can only be achieved by bringing together diverse backgrounds, experiences, and perspectives. Our relentless pursuit of excellence and unwavering commitment to customer satisfaction have been instrumental in our success.
While being shortlisted alone is a remarkable accomplishment, we cannot help but celebrate this achievement as if we have already won. It is truly a momentous occasion for our company, as it coincides with one of our most prosperous periods at all levels. We are grateful for the opportunity to showcase our capabilities and to be recognized among esteemed peers in the architectural community.
On this occasion, we would like to extend our heartfelt congratulations to all the other deserving nominees who have been shortlisted. We stand alongside you in admiration of your accomplishments and look forward to celebrating our collective achievements in the Middle East Consultant Awards 2023.
We express gratitude to our clients, partners, and employees for their continued trust, support, and contribution to our growth. This recognition is a testament to the collaborative effort and unwavering dedication of everyone involved in our projects.
As we eagerly await the outcome, we remain committed to creating architectural masterpieces that enhance the landscape and transform lives. This nomination only fuels our determination to surpass expectations and solidify our position as leaders in the field of architecture in the Middle East.
We would like to take this opportunity to wish all the luck to the rest of the nominees. See you on November 22nd at The Ritz-Carlton Dubai!
INFINITUM IS NOT THE LIMIT.