Palm D117 evolves rapidly!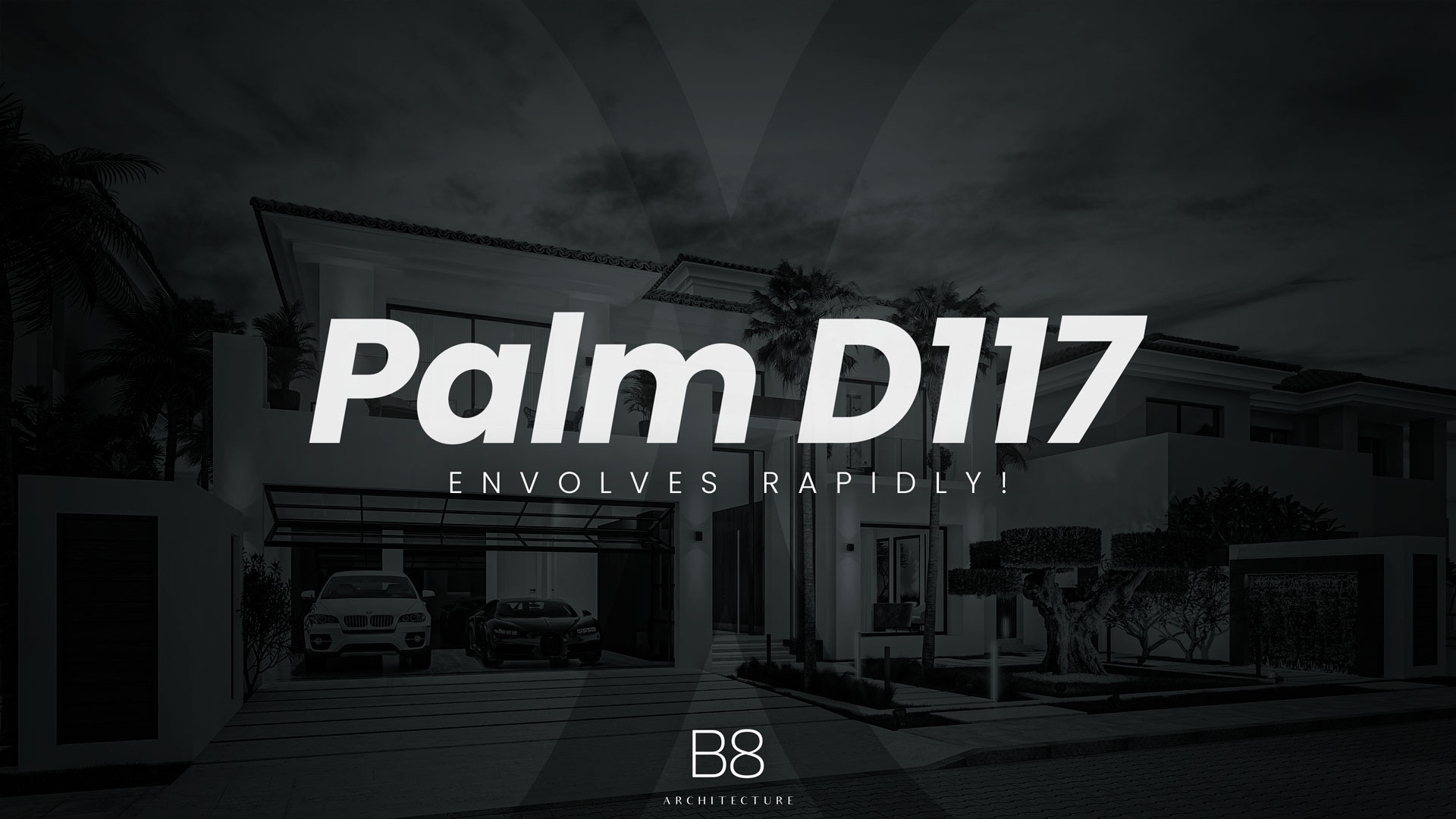 At B8 Architecture we are experts in making your dreams come true and giving shape to your ideas. Not only that, but we are also the best in transforming your existing home into your dream house!
And that, precisely, is our mission in Palm D117, a complete renovation project in Palm Jumeirah (Dubai) which we are really excited about!
The work, carried out by PALACE GROUP; a construction company, is evolving rapidly and we can already see how the space is being transformed, turning our exclusive design into reality, as you can see in the images.
In our portfolio you can see the exteriors of the house, as well as our Interior Design Project (link) and the spectacular Baby Room that we have designed for Palm D117.
We are delighted with the result! And we hope to share shortly pictures of the final result. Meanwhile, we show you the infographics of the design so you can see what the project will be like once it is finished.
We wanted to capture the character of B8 in this project, where our highest is to achieve an absolutely personalized result fused with the contemporary architecture that defines us. Complementing the "luxury design style" of the interiors with neutral colors and half tones that add personality to the home. We have also occasionally incorporated some bronzes and metallic colors that will give a modern touch to the house.
Very soon we will be able to show the complete work. We look forward to share it with you!.
INFINITUM IS NOT THE LIMIT.