Villa Esmeralda: A new jewel in the process of creation!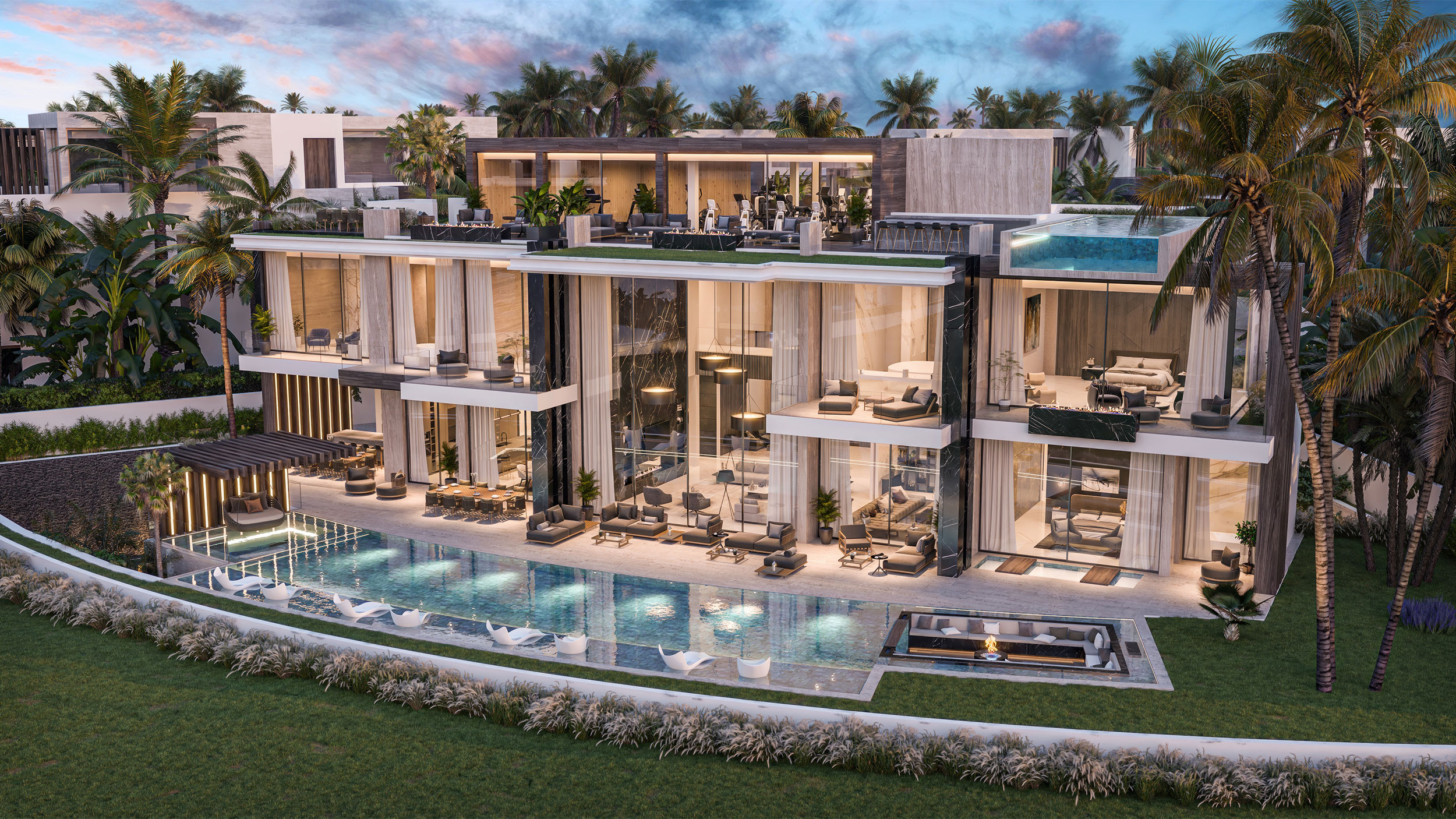 Imagine living in your own jewel, Villa Esmeralda, located in the luxurious Emerald Hills of Dubai. Our latest project is a masterpiece of design, crafted with straight and curved lines that perfectly adapt to the 1,700sqm plot and offer panoramic views of the surrounding landscape.
As you enter this majestic villa, you'll be welcomed by a spacious double-height living room, made even more luxurious by the exquisite dark Marquina, travertine and wood materials spread throughout the interior. The villa features 5 en suite bedrooms, 10 bathrooms, including a fully equipped spa with sauna, massage room, and a cinema room that will make movie nights feel like a special event.
With a spectacular rooftop pool and several outdoor terraces, including a mini-golf course and a relaxation area, Villa Esmeralda is a place where you can unwind and entertain all at once. The villa has an imposing entrance and showcases elegant balconies that are picture-perfect.
Every detail of this villa is designed to offer you the ultimate comfort and luxury, integrating the surroundings with the architecture. Come discover the villa's unique features, and experience a world of perfect geometry!

Here we show you some images of the project, but if you want to know in detail everything related to this spectacular villa, you can click on this link to see the complete project.
INFINITUM IS NOT THE LIMIT